Accommodation
McAuley Houses in Footscray and Ballarat provide safe and stable longer-term accommodation for women. The buildings promote the dignity and wellbeing of the women who live there, all of whom have been homeless.

In 2023 McAuley opened Wilma's Place. This social housing consists of  one, two and three-bed apartments which will provide modern and accessible, long-term and affordable accommodation options for households headed by women.
For many women becoming homeless has been linked to their experiences of family violence. As well, a significant number of women supported have had long histories of trauma, sexual assault, childhood trauma, mental illness and other complex health needs. Their journey can only start when they have had a chance to rest and recover.
McAuley's accommodation provides safe places which support women at a highly vulnerable stage of their lives.
Many women who have been homeless for a long time have few to no friendships or social networks. Both McAuley Houses have many different spaces which allow for individual reflection, social friendship groups, and room for the whole community to come together.
McAuley House Footscray
McAuley House Footscray was purpose built in 2016, designed with input from women and is one of a kind in Victoria.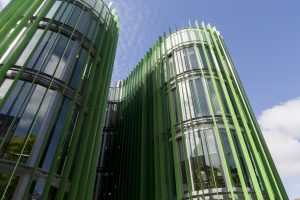 The building provides women-only secure housing in the heart of vibrant Footscray. Decorated throughout with vibrant artwork, the building has a mix of communal and private spaces. It has an abundance of light, and each woman has her own room with an en-suite and a balcony.
McAuley House Footscray also provides programs to develop skills and reconnect women to food and cooking. Women have access to case management support as they recover and rebuild their lives.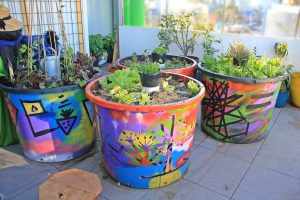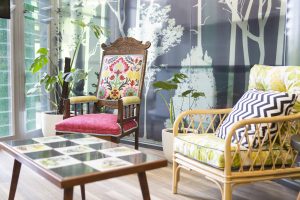 McAuley House Ballarat
McAuley House Ballarat is our first service based outside Melbourne.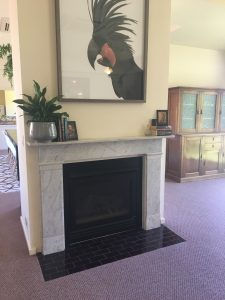 It brings our model of integrated support – a proven method of eliminating homelessness for women – into regional Victoria.
It provides individual, stylish and welcoming accommodation for eight women through converting a property previously used by the Sisters of Mercy, into medium-term housing and providing support for at least seven women.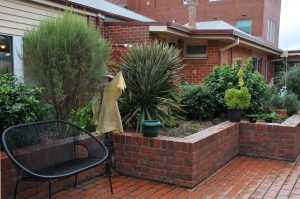 The building was completely refurbished and has many of the trademarks associated with our pioneering services at McAuley House Footscray: individually decorated bedrooms each with an ensuite, vibrant artwork, a sense of tranquillity and space, and views onto a sunlit garden.
It also has a communal kitchen and shared dining area.
Wilma's Place
Twelve apartments, rented by women led households, provide what has been a gap in homelessness services – affordable, long-term housing for women and children who have been homeless.
The apartments were opened in 2023 on the site of where the pioneering Sisters of Mercy had established a crisis service for women and children escaping family violence. The name honours inspirational Sr Wilma Geary, the driving force behind the establishment of the service in 1988.
Each apartment has a six-star energy rating, an open plan, fully appointed kitchen and dining area; main bathroom complete with a bath, and ensuites in multi-room apartments; secure entry and intercom systems; and a balcony with views of Maribyrnong and surrounds. Centrally located and close to the Maribyrnong River, families can enjoy local walking trails and parks as well as access to major shopping centres, schools and public transport.
Read the stories of women who now have permanent housing through Wilma's Place:
'My own place': Alice's new beginning
In 12 months, Alice has rebuilt her life and is now in brand new, and permanent, accommodation built by McAuley.
Sitting in her brand-new, light-filled apartment Alice looks back on the last 12 months and says...
Donate now
Help women like
'The hardest time of my life'
A young mum and her daughter are now safe together after family violence and mental health challenges.
Security, independence and stability – they're the words that 21-year-old Bella* uses to...
Donate now
Help women like
Yasmin's story: 'Baby steps' to a new beginning
Alone in a new country, Yasmin feared for her life after family violence.
While her new home is a 'dream' there were years when Yasmin's life, marred by family violence,...
Donate now
Help women like
'I feel free to be me': a story of revival
After living on the streets, Ruby found acceptance and understanding at McAuley House. Now she...
Donate now
Help women like
'Becoming the person I always wanted to be'
Roma had moved 30 times. But now, in brand new and permanent housing, she has found a place to call 'home.'
Donate now
Help women like
In 2020/2021 at McAuley House Footscray
of women were from culturally and linguistically diverse backgrounds
interactions with our Skills 4 Life program
had slept rough in the month before they came to McAuley