Accommodation
McAuley House Footscray and Ballarat provide safe and stable longer-term accommodation for women. The buildings promote the dignity and wellbeing of the women who live there, all of whom have been homeless.
For many women, their journey can only start when they have had a chance to rest and recover. A significant number of women supported have had long histories of trauma, sexual assault, childhood trauma, family violence, mental illness and other complex health needs.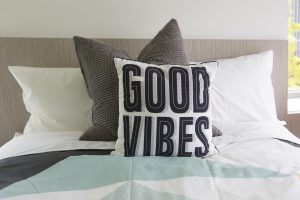 McAuley House Footscray was purpose built in 2016, designed with input from women and is one of a kind in Victoria.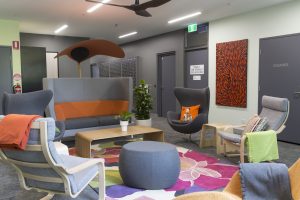 Many women who have been homeless for a long time have few to no friendships or social networks.
McAuley House has many different spaces which allow for individual reflection, social friendship groups, and room for the whole community to come together.
In 2020/2021 at McAuley House Footscray
of women were from culturally and linguistically diverse backgrounds
interactions with our Skills 4 Life program
had slept rough in the month before they came to McAuley