Escaping was Jenna's plan; what came next would take a team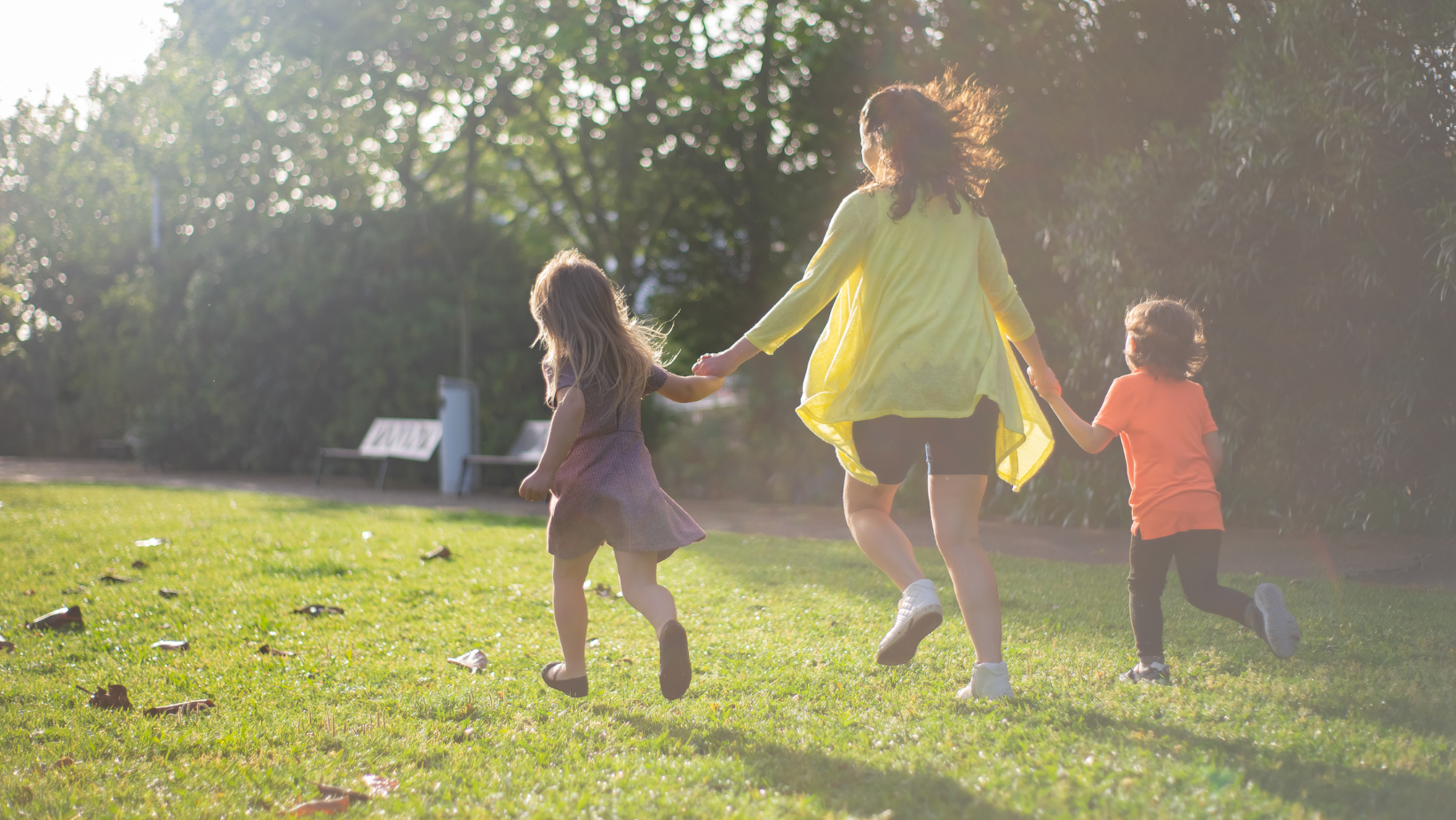 Jenna's* life was stuck in limbo – not the kind where a holiday or adventure might shake things up, but one where her personality had been sidelined, and her days were shaped almost entirely by the moods of another.
'It was really hard putting on a brave face and being strong for the kids when you're falling apart inside,' she says of her efforts to keep peace in her home.
The reality of her relationship with Leo* hit home one day when their children showed her photographs from the past. 'It got really frightening … I realised I wasn't me anymore,' she says.  'There were photos of things I used to do, like bushwalking. Every facet of me had changed.'
So rarely was Jenna left alone by her controlling partner that she found just two opportunities to reach out for help.  Her first chance would be in a hospital.
She had come in suffering symptoms that would lead to the prescription of anti-psychotic medication. She was anxious – not only about being away from her children, but also the possibility of encountering Leo's friends who worked at the hospital.
From her bed, she stayed alert to open doors and the risk of her conversations being overheard, and finally suppressed her fears enough to confide in staff that Leo had been abusing her.
A day or so after returning home, Jenna got a call from the hospital, not to let her know action was being taken about the abuse, but to inform her that her illness had been diagnosed as something that causes inflammation of the brain and is often the result of infection from an insect bite.
Without an option, Jenna fell back into dealing with Leo's 'mind games' as he suggested he would need to be increasingly vigilant in staying by her side because of the illness.
The couple were from two different worlds when they met.  She was studying at university and he had come from 'the school of hard knocks'.  Though he didn't like her friends, the relationship had grown and Jenna does not feel she saw the worst of Leo until they became parents.
Leo began to make all the decisions. If a purchase was made, he directed it or required justification.  He chose their friends, telling Jenna that her family was no good while telling them things about her that made contact difficult.
'He was all intimidating, intense, emotionally destroying,' Jenna says. 'He would come with me to go shopping, picking the kids up from school – any errand he would be there.  If I was on the phone, he'd be there … .  I couldn't be open and honest with anyone.
'He knew the ropes and how to get around things. He's very charismatic and charming when he needs to be and he's aggressive and domineering when he needs to be.'
The intimidation of Leo hovering within earshot during Telehealth conversations had an ongoing impact on Jenna's ability to talk freely with professionals, as appointments that began with COVID-19 restrictions continued because of her compromised immunity.
In the weeks after Jenna came home from hospital, the situation grew worse.  She was forced to continue accessing medical help through Telehealth appointments (that began with COVID-19 restrictions) because of her compromised immunity.  Leo continued his intimidation, hovering always within earshot and making her afraid to speak freely.
So when  a second opportunity to reach out arose, Jenna seized it. Indignant after paying money over the phone for a voucher that never arrived, she  insisted on reporting the scam to police in person.  Leo went with her.
Whiile filing the report, she hastily wrote a note saying "I think I've been experiencing family violence" and slipped it over an open book to a female officer at the counter.  As Leo approached, the officer closed the book and let him leave the station with Jenna by his side.
As they drove home, Jenna received a call from the officer saying she wanted to speak to her about the fraud.  The couple returned to the station, with Leo uncharacteristically deciding to wait in the car.
Jenna reveals she experienced a tumult of emotions walking into the station alone. 'I was a bit worried about it because it was just me inside; I was lucky I had the fraud thing as a cover. I told them everything and that he'd hit the kids in the head. I felt terrible; I felt guilty because I was ripping the family apart.'
Police approached Leo in the car, and spoke with him inside the station. They initiated an intervention order that required him to keep his distance.
'I drove home on my own, collected myself and got the kids from school,' Jenna says, 'telling them Dad's staying at Nan's tonight.  But after about two days I hadn't slept, thinking he's still got keys to the house and he can come back any time.' 
Safe Steps, Victoria's statewide family violence service, organised for Jenna and her children to stay in emergency accommodation before transferring to McAuley Care.
At the refuge in Melbourne's West, the family had their own unit, with access to a secure playroom and yard. A team of specialist family violence practitioners and children's workers were also onsite to support them.

Jenna says each member of the team offered something different, showing her how to access her medical records and a  government support payment, taking the family shopping so they didn't have to take public transport, and spending time with the children when she needed space. Preparation to secure the family violence intervention order against Leo was also undertaken.
'It was fantastic to have a place to gather my thoughts about what the next steps were and it was nice to have them reassure me that it didn't need to happen all at once – that I could do the things that were achievable at the time and do the other things later.
'When it was time to return home … Safe Steps and McAuley Care arranged for police to check the house prior to my entering the property, the keys to be changed and for security cameras and sensors to be installed the same day.  It helped me feel a lot safer – that I could sleep, be relaxed for the kids,' Jenna says. 'I still jumped at every noise, and still do, but try not to make it obvious to the kids.'
McAuley Care has been a significant part of her ability to think clearly about her future, she suggests.
'It was essential; it helped me more than anything else being at McAuley.  It was nice to know I wasn't going crazy just thinking a certain way …. They'd say, 'no, you're right' and I felt validated. They're very expert in what they do, and I'm extremely grateful for it.'
*Not their real names or image