Employment puts Salina 'back in this world' after family violence
June 16, 2022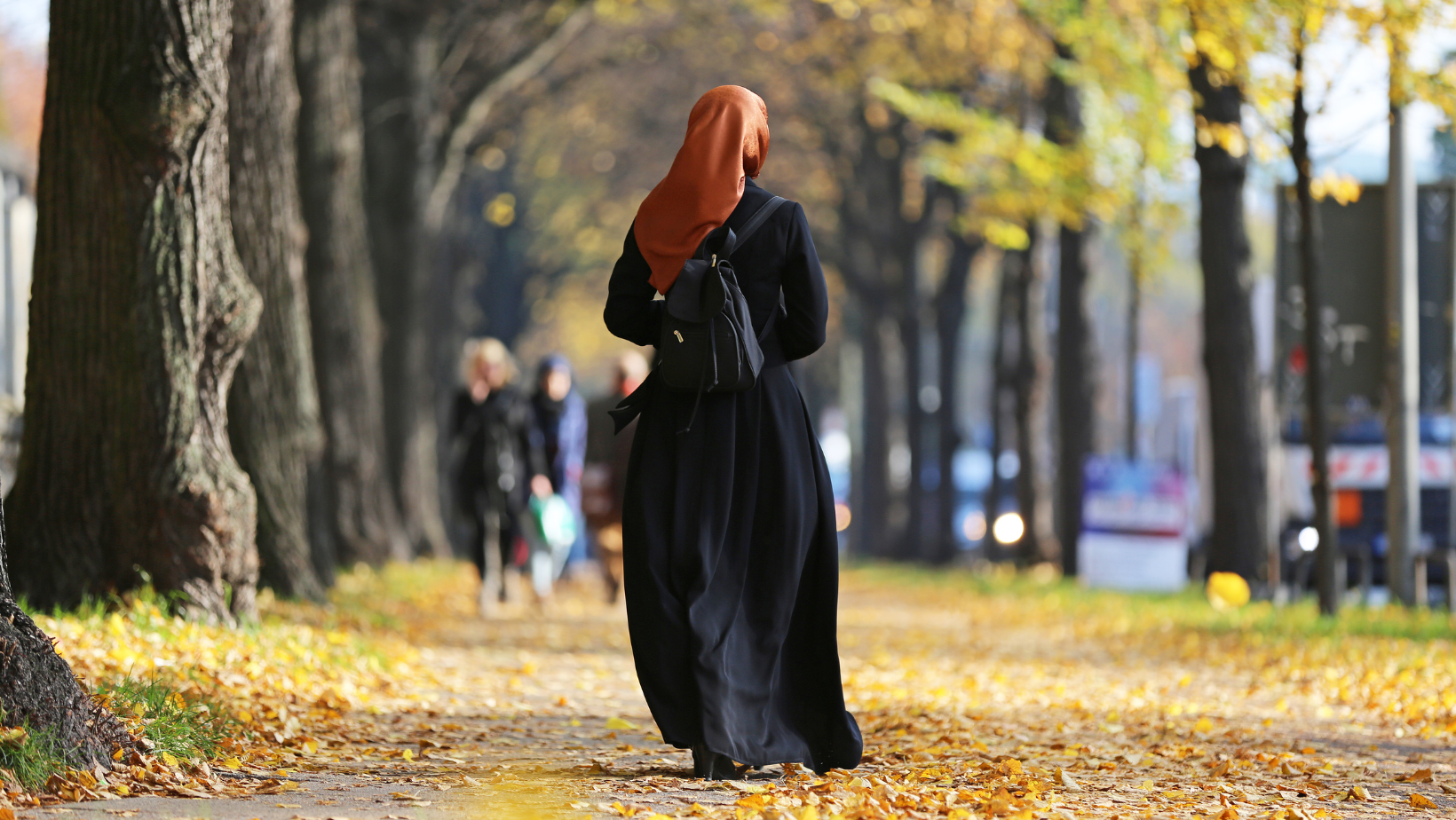 Over the long months that her 'short-stay' in family violence housing was extended by the pandemic, Salina Azad* resisted attempts to help her.  
'It was horrible,' she recalls. 'I was anxious and stressed. In my country (in Central Asia), we don't have psychologists; I didn't accept that I had a mental health problem, but I was in trauma – sitting and thinking, crying and scratching myself.' 
She battled with her longing to return to family overseas, dwelling on the threatening conversation she had overheard between her husband and a friend.  
'He said, "Let her go back and she'll see how her husband can treat her there",' Salina says sombrely. 
It has been almost a year now since she transferred to McAuley House, where women who have experienced trauma can access health, legal, employment, skills and recreational programs alongside accommodation and communal life. 
In the soft morning sunshine pouring into the 'reflection room', Salina has difficulty describing the life she found herself living, and worries she can't express how happy her new job with construction firm, the John Holland Group, makes her.  
After completing business studies in the country she was born in, she worked there also as a team leader in the finance sector. 'I love numbers, calculations and forecasting – it's my thing,' she says. 'I also love being a team leader, of guiding people, because I feel like I'm helping them to do their work more efficiently and effectively.' 
Because she was marrying someone she'd known for a long time, Salina had expected that she would continue with the life she had been building for herself when she came to Australia. However, her husband had different ideas, insisting that she leave her study behind, isolating her from friends and telling her her only role was to create a family. 
'I knew what he did, what he studied, his position and how he talked, but I didn't know his personality – how he was going to behave and how much pain he would cause me … Many times I'd think he can't beat me, but he did.' 
It was raining on the night Salina decided she would sleep in a Melbourne park because she didn't want to be a burden on her husband's relatives anymore. 
'I didn't have a single dollar, or any knowledge of using public transport so I just stayed in their house doing housework, washing and cleaning,' she says. 'I felt like I should do that because they were giving me food. But then I was told I was the cause of all their problems and I didn't want to be anyone's problem.' 
Over the 12 months that Salina has been with McAuley, she has opened up to programs and support designed to build her confidence and skills and set her up for an independent life.  The most impactful of these, she says, has been McAuley Works, helping her find employment and in turn improving her mental health and outlook on the future. 
'When I received support, the people became my key motivators, encouraging me to work for my own freedom, otherwise I would just give up.' 
Research shows that without work, victim-survivors of family violence can be trapped in a cycle of financial dependence, violence and legal issues, and that building economic capacity is key to helping women sustain housing and safety for themselves and children where they are involved. 
Through McAuley Works, funded by Jobs Victoria, Salina's employment coach worked with her on her CV and cover note writing, prepared her for interviews and connected her with the John Holland Group.  
As someone who has had their love of learning suppressed, she now sees potential for it everywhere in her new role in administration. 
'In this job, I'm going to improve my English and consolidate my skills,' Salina says, revealing with relish that she can now make plans and think about opportunities. 
'There is a lot someone in my role can learn about how a company operates … because they have conversations with people about different projects, departments and organisation clients, so that's a good thing for improving my knowledge,' she says. 
'I learnt the computer system and documentation system quickly and the only thing that made me worried was communicating, because I think my English isn't as good when people speak quickly, but I shared that with my colleagues, my case worker and my (jobs) counsellor, and they said it was normal to ask questions and to ask people to slow down a bit, and day by day, that part of it is getting easier.' 
When Salina tries to express the change employment brings to her life – the daily opportunity to learn and connect and improve the working day for others – the word you think she might be reaching for is 'profound'. 
'The job's changed my life; it makes me happy to think I'm getting back to my normal life and achieving my goals,' she says.  
'I feel this is the first step that I'm taking toward doing whatever I want to do. It's a very special feeling; it makes me so happy and I can't express that happiness, but it's like, "Oh wow; I'm back in this world".' 
*Not her real name or image