Social inclusion
Recovery for women who have experienced homelessness involves much more than simply a roof over their head. Women tell us that to recover, and become independent, they need to be part of a community; they need to belong. This is where the concept of 'social inclusion' comes in.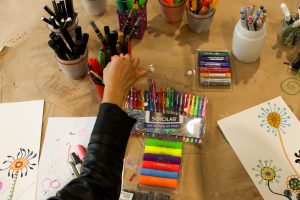 A range of programs and activities are run at McAuley House and are also available to former residents of McAuley House now living in the community. They are designed to rebuild or create connections, friendships and networks, promoting wellbeing and independence as well as skills that can be used throughout the women's lives.
'We start by looking at what women are interested in: it might be music, sport, or art,' says Shivani, our Social Inclusion Support Worker. 'We ask the women what they see as their strengths, and take it from there, working collaboratively with the case managers.'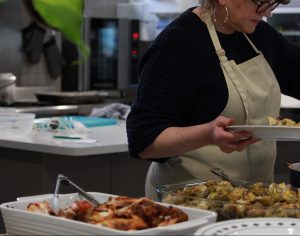 The first step may be about feeling good about themselves. Volunteers from the Young Mercy Links program provide 'pampering' sessions, which provide pedicures, massages and facials. The pampering sessions are not only fun; volunteers are connecting with the women, and the women are connecting with each other. Sometimes it's the little things that can make a big difference in someone's life.
A recently developed conversation group facilitated by a volunteer with a social work background, has also been popular by the women. These low-key chats in the kitchen are more about listening and sharing experiences than heavy topics. They have been especially appreciated by women who are getting ready to transition from McAuley House into the community and may be feeling anxious.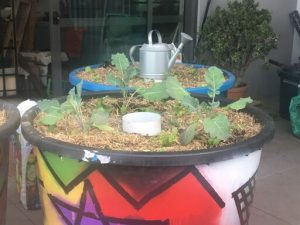 While we offer programs onsite at McAuley House, we also use existing community supports, through partnerships with local services, for example the local fitness centre. This is another way that women can build connections and make new friendships. Many women have begun to attend fitness groups there; initially we help with transport, but where possible women are encouraged to get there independently. Other programs include yoga, English, computers, swimming and art.
We have also partnered with the Western Centre Against Sexual Assault on a pilot program called: 'Gaining Ground' for women who have experienced trauma. It helps women understand some of the impacts of trauma and combines art activities and mindfulness techniques.