What women tell us
In our safe house, women who have experienced family violence are invited to share their comments in a guest book.
Their stories offer glimpses of the horror they have experienced, and the hope and resilience they want to share with others.
For many, it is the first time they have had space to reflect on the impact of the violence and the future that lies ahead.
'I was belittled and made to feel like nothing,' one writes. 'I believed it was my fault – fat, ugly, can't do anything right.'
Another said: 'I was terrified, anxious, depressed all the time.'
Many are still ambivalent about the perpetrator of the violence, feeling concern and compassion for his wellbeing, and uncertain about their decision to leave. 'I left home to keep my kid safe, but I've often felt guilty and wondered if I've done the right thing,' one woman wrote.
Another said: 'I don't hate my ex. But I have started loving myself.'
The women comment, again and again, on the feeling of warmth and acceptance in the safe house. One woman reflected: 'After spending many years in a hostile environment, it is inspiring to experience kindness and compassion. It has reminded me for as many cruel experiences, there can be just as many kind ones.'
But the common message from the guest book entries is the determination to encourage and inspire the women who will stay with us next that their lives can be rebuilt. 'You're never as alone as you feel,' one woman wrote, while another said: 'Never let people pin you down. Educate yourself, get a degree, or learn a skill. Take charge of your life and rebuild!'
Another said: 'To all the women who will read this in the future: You are beautiful. You are resilient. You are strong.'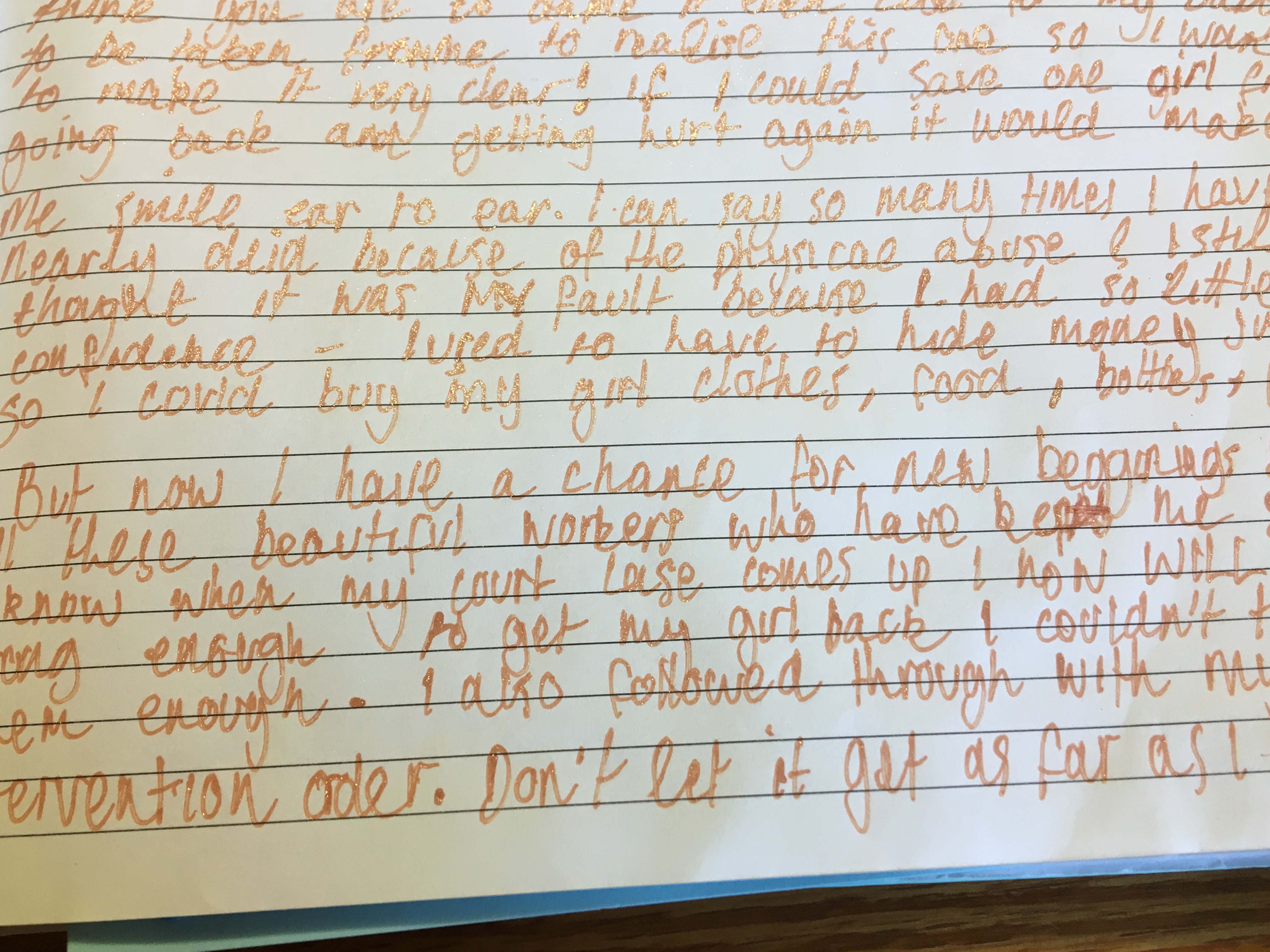 Vivid portraits of the emotions of women and children who have experienced family violence
'Smarty pants, kitty or tiger?' is a powerful insight into the impact of family violence.
The book is a compilation of artwork created by women and children living at our family violence safe house.
Donate now
Help women like