School and community engagement
Community groups
Are you part of a dynamic, dedicated community group looking to make a big difference to the lives of people experiencing hardship in your community? We'd love to have your support.
From raising awareness among your supporters by inviting us to speak at an event, to actively fundraising to help us care for the most vulnerable in our society, you can play a significant role in ending violence against women.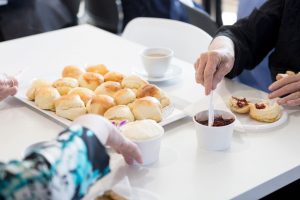 You can run your own event for McAuley Community Services for Women, or you can get involved in one of our events – run in a fun run, participate in a 'sleep in for women', run a High Tea or contact us with your own ideas.
You might also consider:
holding a quiz night
running a raffle
asking people for donations in lieu of presents
setting up a program of workplace giving.
Check out Go Fundraise or Everyday Hero for the runs, walks and other activities that you could take part in to raise funds for McAuley, or set  up your own fundraising page for your activity.
Schools
We run a series of interactive sessions for secondary school students across Victoria. Presentations are appropriate for year-group or whole school assemblies, and our 60-minute workshops are suitable for a class size up to 30 students. We offer three different workshops that explore issues of family violence, homelessness and gender inequality.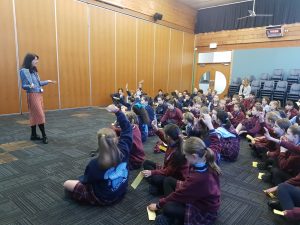 Our School Engagement Program encourages young people to think about how they can make a difference and contribute towards building a better society and helping put an end to family violence.
We offer ways to stand up and be counted and get involved in our work. You can help raise awareness about issues relating to family violence and homelessness, or raise money to help women and children escaping unsafe situations.
Visit our contact us page to find out more.